BEST SUNBURN REMEDIES FOR RELIEF
HEAL AND SOOTHE EVEN THE MOST SUN-SCORCHED SKIN WITH THESE SUNBURN REMEDIES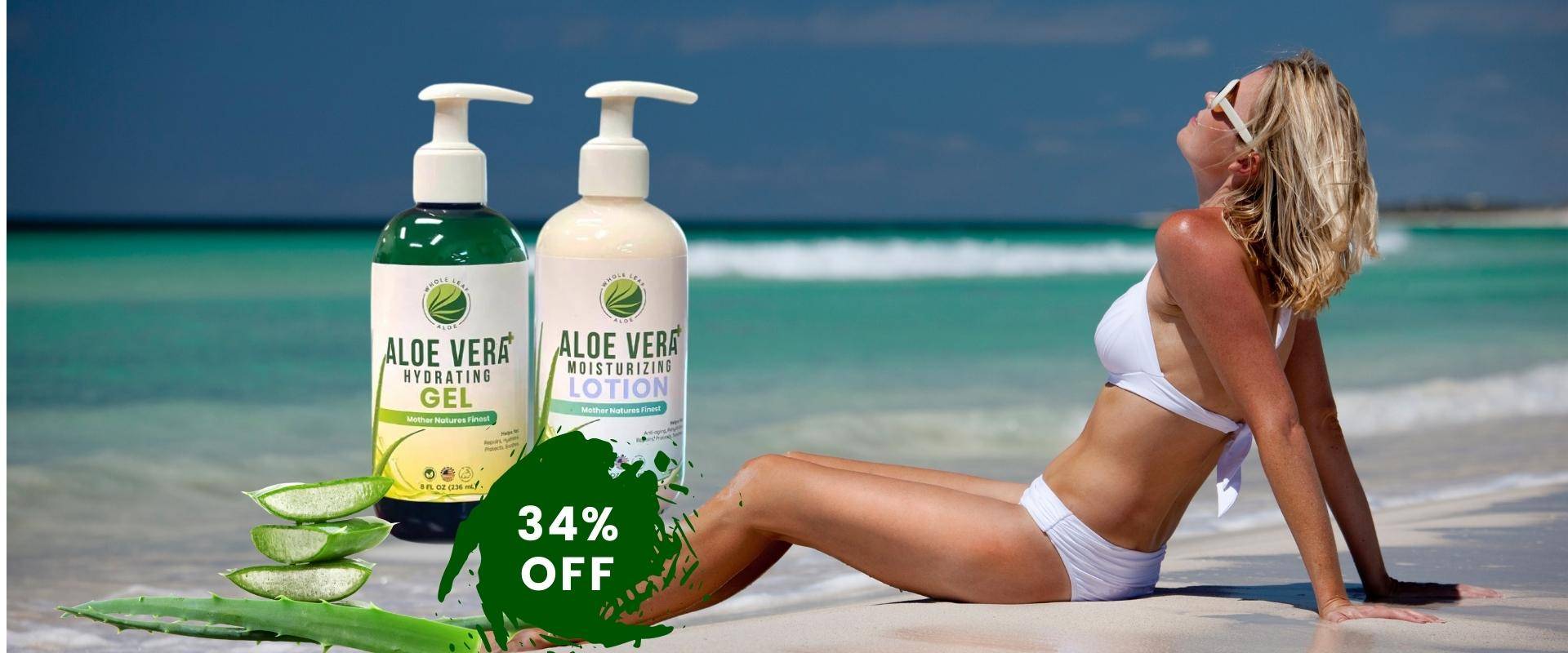 Maybe you forgot to reapply sunscreen at the beach or you stayed longer than you'd planned. Or maybe you didn't get even coverage. Whatever happened, the result is the same: You've got a hot, painful, red, itchy burn, and you need sunburn relief.
So how do you get relief from your sunburn? To help replenish and repair sunburnt skin, follow our simple sunburn remedies.
SHOWER OFF

If you've been lounging by the pool or beach all day, we advise taking a cool shower as soon as you get home. The cool water will soothe your sunburn and help to remove any chlorine or salt on your skin, which can further dry out sunburned skin.

COOL DOWN

If your burn is localized (like, say, you missed a spot while sun-blocking up), cold Aloe Vera Hydrating Gel is just what the doctor ordered. We suggest that you store it in your ice bucket or refrigerator for a refreshing burst of hydration. The coolness, aloe vera hydrating properties of the hyaluronic acid to give your skin the moisture it needs to help soothe the skin and make you a much happier person.

DRINK UP

Sunburn is a burn. It sounds like stating the obvious, but we often don't think about the fact that we really, truly, seared our skin. As with any other thing that burns your skin is dried out, and your body is dehydrated too. Keep yourself full of H20, which is necessary to heal your damaged skin.

INDULGE IN SOME ALOE

Aloe vera is many peoples go-to when they have sunburn. It's cool, soothing and seems to suck the sting and redness right out of your sunburn. Treat your burn as needed until it heals with an Aloe Vera Lotion that is formulated with a concentrated blend of aloe vera and other essential nutrients. We recommend our Nourishing Aloe Vera Moisturizing Lotion because of it's nutrient-rich formula of aloe vera moisturize and protect sunburnt skin.
Get our Skin Moisturizer Combo?
Protect your skin and keep it hydrated after long hours of sun exposure with this Hydrating Gel

Treat your skin even before it damages with this Moisturizing Lotion: replenish skin lipids, seal moisture, and prevent skin damage